I am an interactive installation developer, programmer, and technical artist. I utilize VR, physical media, digital content, and code to create immersive experiences.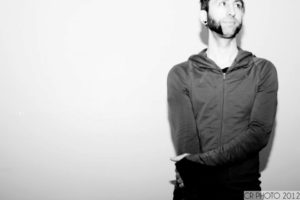 As a programmer and technical artist, I desire to engender a sense of wonder and curiosity in participants. I create game-like apps and interactive audio visualizers as well as build custom light and audio controllers. I enjoy playing with flocking algorithms, particle fx, and driving behaviors via audio analysis.
As a developer leading a team, I strive to make sure team members have everything they need in order to be effective and engaged in a positive and collaborative work environment. I also work with clients to understand their goals, help to clarify their needs, and to define project scope. I also enjoy taking the time to write custom tools to help programming and design workflow.
In my professional roles, I have worked with such clients as Intel, Nike, eBay, the Adler Planetarium, the Shedd Aquarium, the Federal Reserve Museum, the Harry Carey Sports Museum, and many others.
In my personal work, I have created content and installations for Great Lakes Experimental Art events and also various music events including the Aftermath Festival in Toronto as well as with resident Chicago DJs and performers.